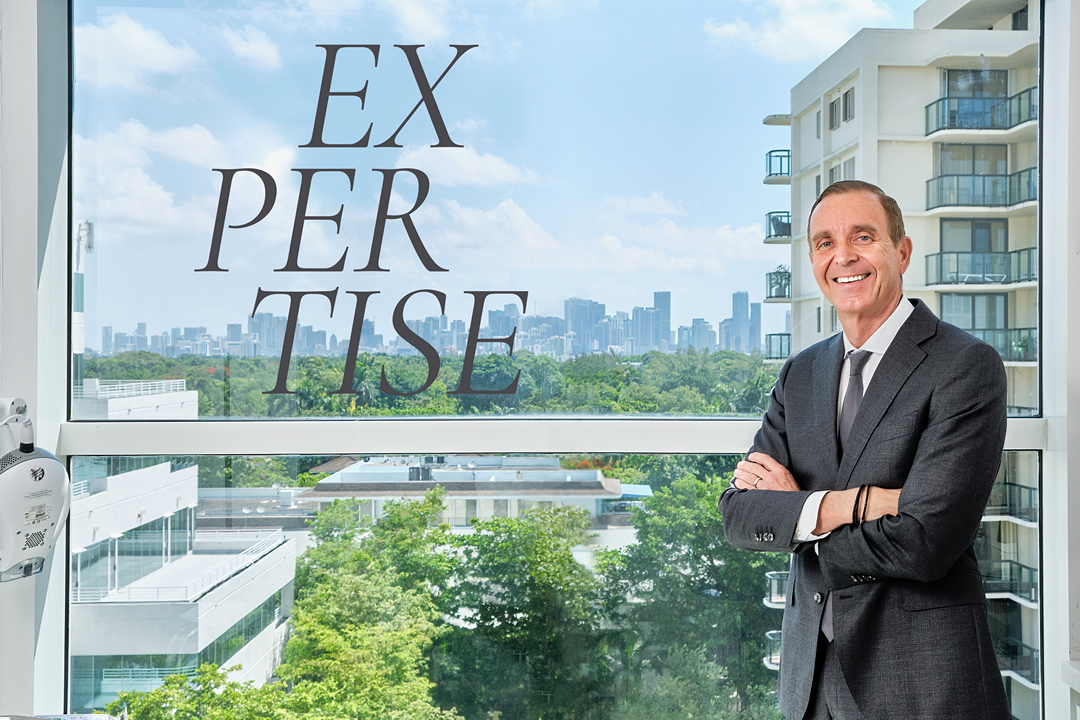 C.D. D.D.S. M.S.
Fourth Generation Dentist Gives Patients Something to Smile About
Dr. Bruno Sharp comes from a long line of family dentists going back over 100 years. He is a fourth generation dental practitioner, specializing in prosthodontics, the dynamic structure of the Smile. In the year 2000, Dr. Sharp opened his boutique dental practice in charming Coconut Grove, a prestigious neighborhood in Miami, Florida. Along with Dr. Bernard Segall, a prominent maxillofacial prosthodontist, Dr. Sharp assembled a team of associates in all dental specialties who offer a comprehensive approach to modern dentistry, all under the same roof.
His state-of-the-art facility treats patients in an elegant environment that has become synonymous with the esteemed Sharp Signature Smile.
Dr. Sharp was born in Rio de Janeiro, where he earned his dental degree and completed an advanced program in Restorative Dentistry at the National University in Brazil. He then traveled to the United States following his family tradition, where he received his American degree of Dental Surgery at the Virginia School of Dentistry-Medical College. Deciding that his true passion was Prosthodontics, and wanting to specialize in this area following the family tradition, he then received his Master's from the University of Florida's College of Dentistry Master's program.
Dr. Bruno Sharp is a prosthodontist, commonly referenced as "a plastic surgeon of dentistry," who specializes in the restoration and replacement of teeth that culminates in optimal dental function coupled with customized aesthetic appearance. To achieve this mastery took 25 years of advanced training and experience.
Dr. Sharp is an active member of the following professional dental associations: Florida Dental Association, American Dental Association, American College of Prosthodontics, a fellow of the American Academy of Maxillofacial Prosthodontics and the International Academy of Oral Medicine & Toxicology. He is a former adjunct professor at Nova Dental School of Dentistry Department of Prosthodontics and is on the Board of Doctors at Jackson Memorial, Mount Sinai and Baptist Hospitals with The Head and Neck Cancer Group. Dr. Sharp and Dr. Segall are select dentists in South Florida with the credentials to treat maxillofacial reconstruction for head and neck cancer patients.
Dr. Sharp contributes to local, national, and international charities, including Fundación Internacional Amigos del Niño con Cáncer, Nuestros Pequenos Hermanos USA, Lar do Caminho USA, Sila Lieder Cancer Foundation, and Miami Beach Health Foundation.