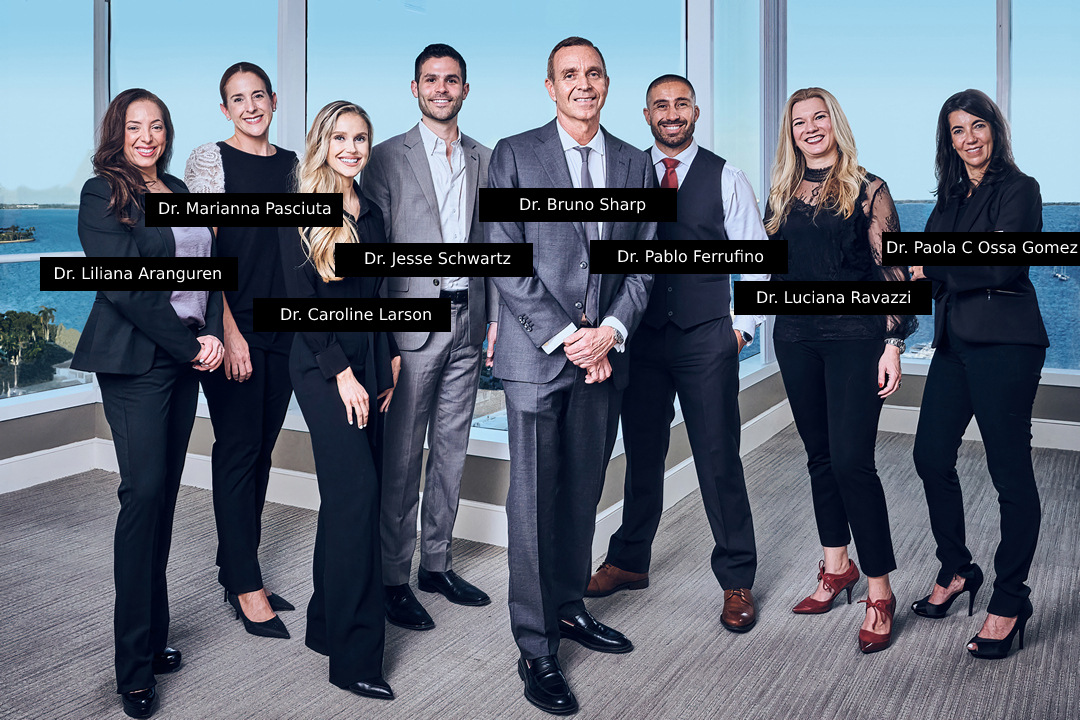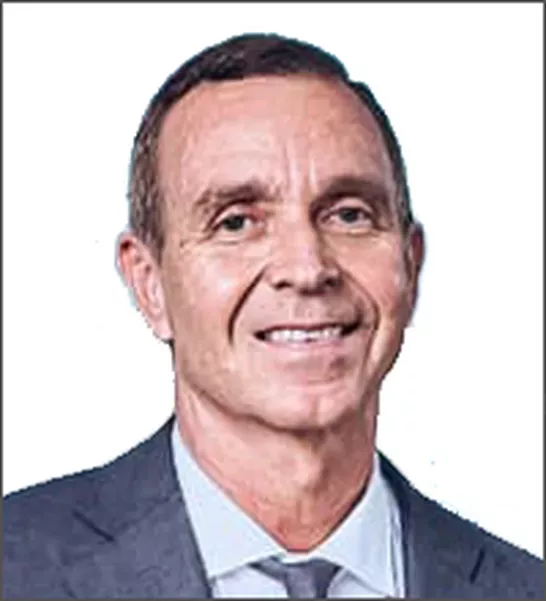 Dr. Bruno Sharp
Bruno Sharp, C.D., D.D.S., M.S., is a prosthodontist, commonly referenced as "a plastic surgeon of dentistry," specializing in the restoration and replacement of teeth. In 2000, Dr. Sharp opened his boutique dental practice, Sharp Dentistry & Associates in Coconut Grove, Florida, offering patients a comprehensive approach to modern dentistry.
Dr. Sharp comes from a long line of family dentists going back over 100 years. He is a fourth-generation dental practitioner, specializing in prosthodontics. Dr. Sharp was born in Rio de Janeiro, Brazil, where he earned his dental degree and completed an advanced program in restorative dentistry at the National University in Brazil.
He then traveled to the United States following his family tradition, where he received his Doctor of Dental Surgery at the Virginia Commonwealth University School of Dentistry in Richmond, Virginia. Deciding his true passion was prosthodontics and wanting to specialize in the area, he received his master's from the University of Florida's College of Dentistry.
Dr. Sharp is an active member of several professional dental associations, including the Florida Dental Association, American Dental Association, and American College of Prosthodontics. He is also a fellow of the American Academy of Maxillofacial Prosthodontics and the International Academy of Oral Medicine & Toxicology.
Dr. Sharp is a former adjunct professor at Nova Dental School of Dentistry Department of Prosthodontics and is on the board of doctors at Jackson Memorial, Mount Sinai, and Baptist Hospitals with The Head and Neck Cancer Group.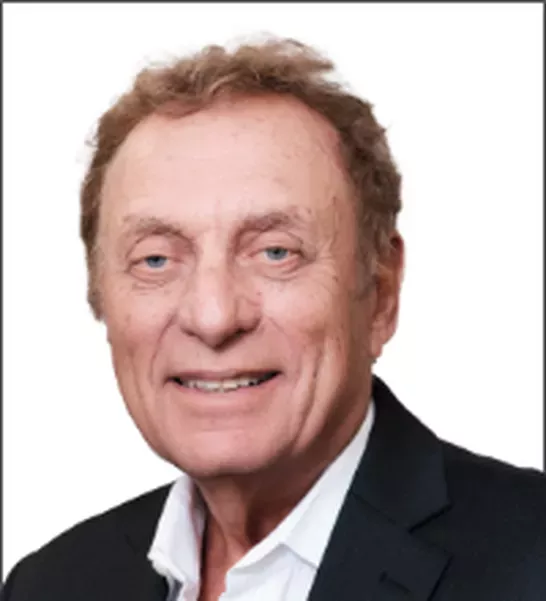 Dr. Bernard Segall
Bernard Segall, DMD, is a prosthodontist at Sharp Dentistry & Associates located in Coconut Grove, Florida. He provides specialized and general cosmetic dentistry services to his patients in the Miami area.
Dr. Segall has practiced in Miami, Florida, since 1973. He is well-known as a local, national, and international lecturer whose research in maxillofacial prosthodontics has been printed in numerous journals and textbooks.
Heis a former professor in the Graduate Prosthodontic Department at Nova Southeastern University in Fort Lauderdale, Florida. Dr. Segall is also on the clinical staff of Jackson Memorial Hospital in Miami, Florida, as well as Mount Sinai Hospital in New York.
Dr. Segall received his Doctorate of Medical Dentistry from the University of Pittsburgh in 1968. After graduating, he continued his training in prosthodontics at the University of Pittsburgh and completed his maxillofacial training at Roswell Memorial Park Hospital, a renowned cancer research hospital in Buffalo, New York.
A fully integrated member of the Dade County professional community, Dr. Segall is a former president of many societies, including the American Cancer Society (ACS), Miami Beach Dental Society (MBDS), Dade County Dental Research Clinic (DCDRC), and Alpha Omega Dental Fraternity (AODF).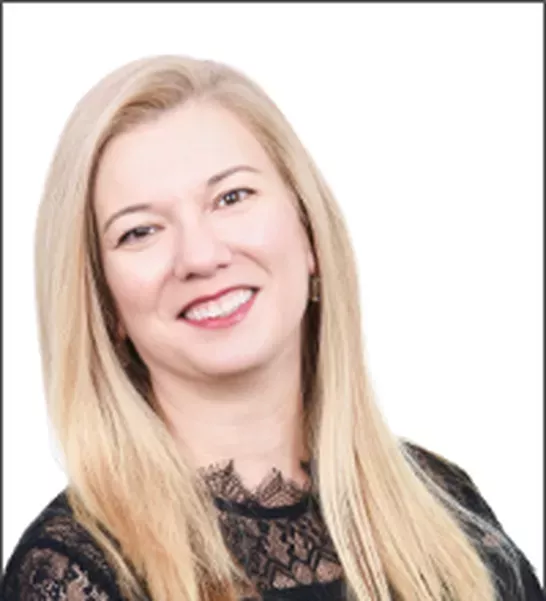 Dr. Luciana Ravazzi
Luciana Ravazzi, DDS, specializes in the prevention, diagnosis, and treatment of diseases in the oral cavity at Sharp Dentistry & Associates in Coconut Grove, Florida. Dr. Ravazzi is compassionate and goes out of her way to educate patients on how to maintain good oral health.
Dr. Ravazzi practiced general and cosmetic dentistry in Brazil for eight years before moving to the United States in 2001. While in Brazil, she received an advanced education degree in preventive, interceptive, and corrective orthodontics.
She attended the University of Southern California in Los Angeles, California, where she participated in the Advanced Standing Program for International Dentists. While at the university, Dr. Ravazzi was on the dean's list and earned her Doctorate of Dental Surgery in 2007.
After obtaining her licenses in California and Florida, Dr. Ravazzi moved to Miami and joined Sharp Dentistry & Associates, where she performs general, restorative, and cosmetic dentistry, CEREC®, Invisalign®, and pediatric dentistry.
Dr. Ravazzi is a member of the Florida Dental Association (FDA), South Florida District Dental Association (SFDDA), and American Dental Association (ADA).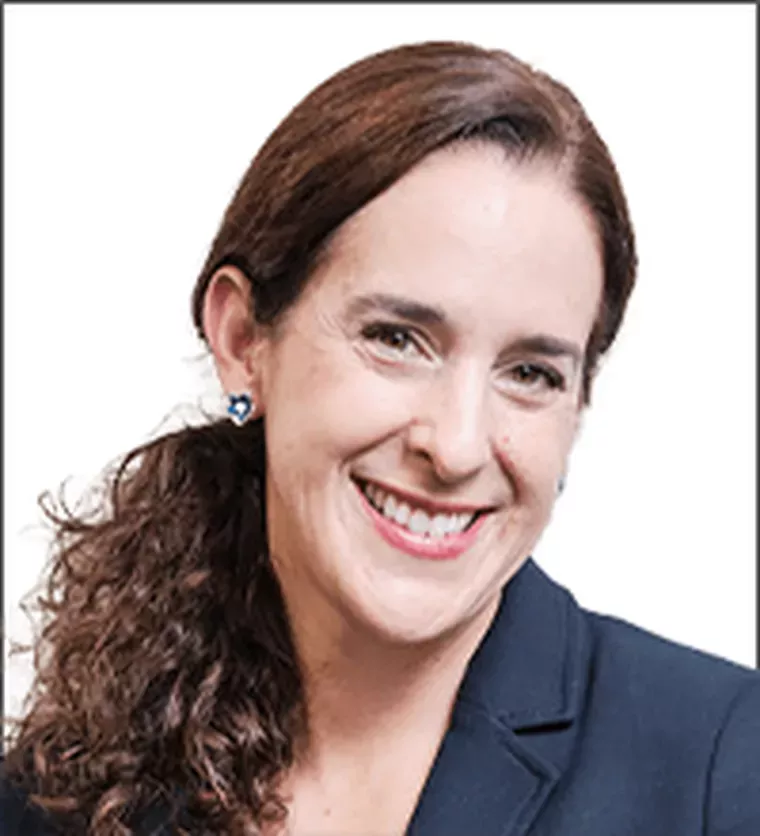 Dr. Marianna Pasciuta
Marianna Pasciuta, DDS, MS, is a Prosthodontist practitioner at Sharp Dentistry & Associates. She provides specialized prosthetic and restorative dental care, for those experiencing tooth wear, missing, carious or fractured teeth & unaesthetic smiles. Her treatment philosophy involves a detailed evaluation of the patient's esthetics and functional needs and is based on principles of minimally invasive and preservative dentistry. The scope of her dental services includes the use of porcelain veneers, ceramic crowns, bridges, and implant-supported restorations. Dr. Pasciuta received her dental degree at the Central University of Venezuela in Caracas. Immediately after, she pursued Advanced Graduate Certification and Master of Science degree in Operative Dentistry at the University of Iowa, followed by Prosthodontics at the Louisiana State University.
Throughout her dental career, Dr. Pasciuta has been involved in academics while also maintaining a private practice limited to Prosthodontics & Restorative Dentistry.
When not in the dental office, Dr. Pasciuta enjoys traveling, water sports, and time with family and friends.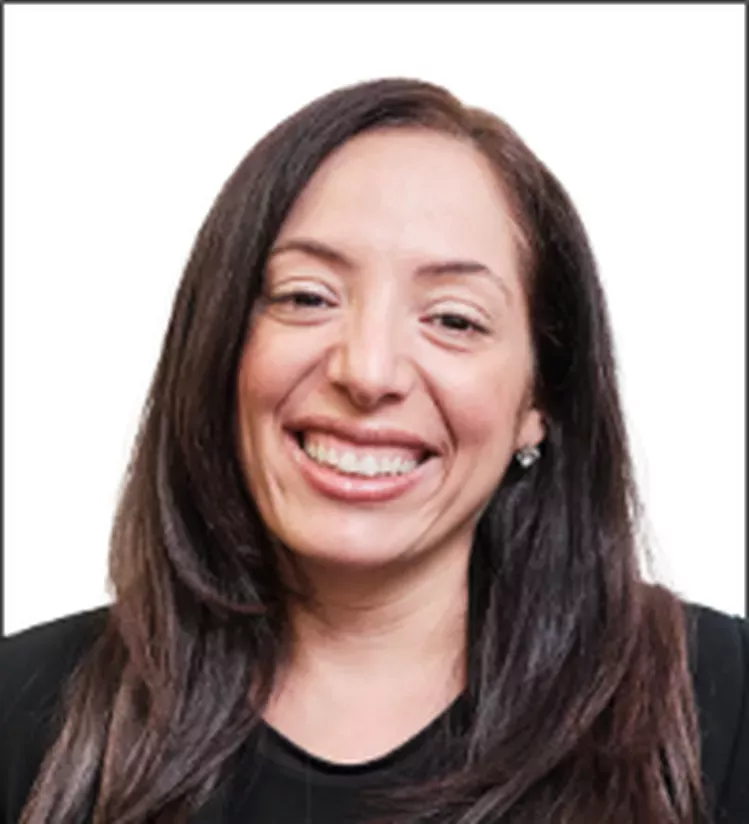 Dr. Liliana Aranguren
Liliana Aranguren, DDS, is board certified in periodontics and dental implant surgery. She serves patients at Sharp Dentistry & Associates located in Coconut Grove, a neighborhood in Miami, Florida.
In 2013, Dr. Aranguren completed her residency at the University of Connecticut in Mansfield in advanced education in general dentistry. She went on to complete another residency at the same school in periodontics and a master's degree in dental sciences.
She is originally from Venezuela and graduated from the University of Zulia in Maracaibo, Venezuela, in 2002 with the highest honors. Dr. Aranguaran specializes in a full range of periodontal and implant procedures with an emphasis on regenerative, minimally invasive and esthetic periodontics, immediate loading implant dentistry, accelerated orthodontics, and dental technology applications.
She is certified in conscious sedation, Yomi, Neocis Robotic Implant Surgery, LANAP®, Invisalign®, and DSD. An active member of the Academy of Osseointegration and ITI, Dr. Aranguren also lectures on periodontal regeneration at the Universidad Autonoma de Mexico in Mexico City.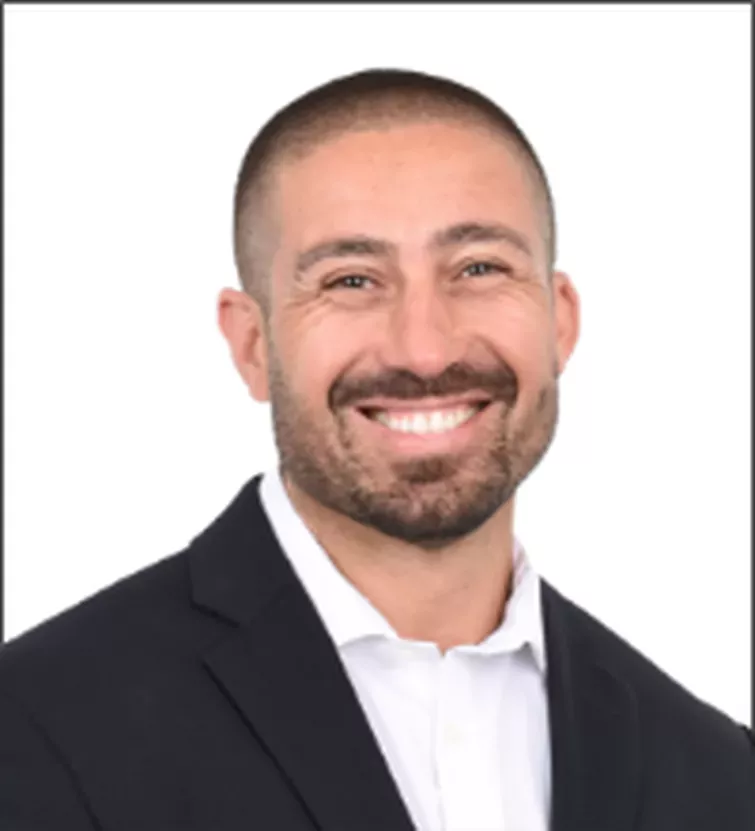 Dr. Pablo Ferrufino
Pablo Ferrufino, DDS, diagnoses and treats a myriad of oral health issues at Sharp Dentistry & Associates in Coconut Grove, Florida. Dr. Ferrufino is easy to talk to and enjoys communicating with his patients.
Dr. Ferrufino was born in Spain and raised in Brazil and Bolivia. He graduated from the Pontifical Catholic University in Rio de Janeiro, Brazil, as a general dentist. He also completed a fellowship in implantology at the same university.
After five years working in Brazil as an implantologist, Dr. Ferrufino decided to move to the United States. Once in the US, he received his advanced education in general dentistry at the University of Florida in Gainesville. In 2019, Dr. Ferrufino obtained his Florida dental license.
Adding to his experience, Dr. Ferrufino works in multiple offices as a general dentist focusing on oral surgeries, including implants, wisdom teeth extractions, and minor oral interventions. In his leisure time, Dr. Ferrufino enjoys motorcycles and outdoor activities.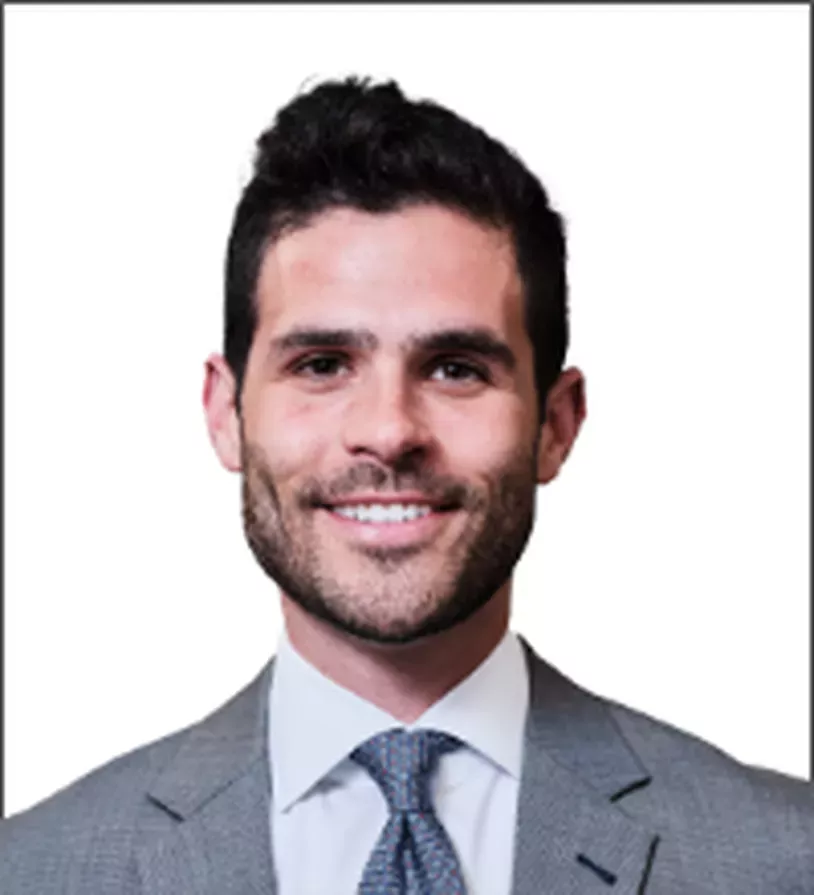 Dr. Jesse Schwartz
Jesse Schwartz, DMD, provides excellent, personalized dental care at Sharp Dentistry & Associates in Coconut Grove, Florida. He is committed to providing exceptional dental care to his patients in the Florida area.
Dr. Schwartz was born and raised in New York City, just outside of Manhattan. He earned his undergraduate degree at Tulane University in New Orleans, Louisiana, and his Doctorate of Dental Medicine from Nova Southeastern University in Fort Lauderdale, Florida.
As part of his training, Dr. Schwartz received his advanced education degree in general dentistry (AEGD), a year-long residency program in Boise, Idaho, where he furthered his skills in implant placement and cosmetic dentistry procedures.
He loved his time in South Florida for dental school and was more than happy to return to the area after spending a year on the West Coast. As a member of the Sharp Dentistry & Associates team, Dr. Schwartz works closely with patients to improve not only their smiles but also their quality of life.
Dr. Schwartz enjoys making connections with his patients. When he's not working, you'll find him spending time on the beach or playing racquetball.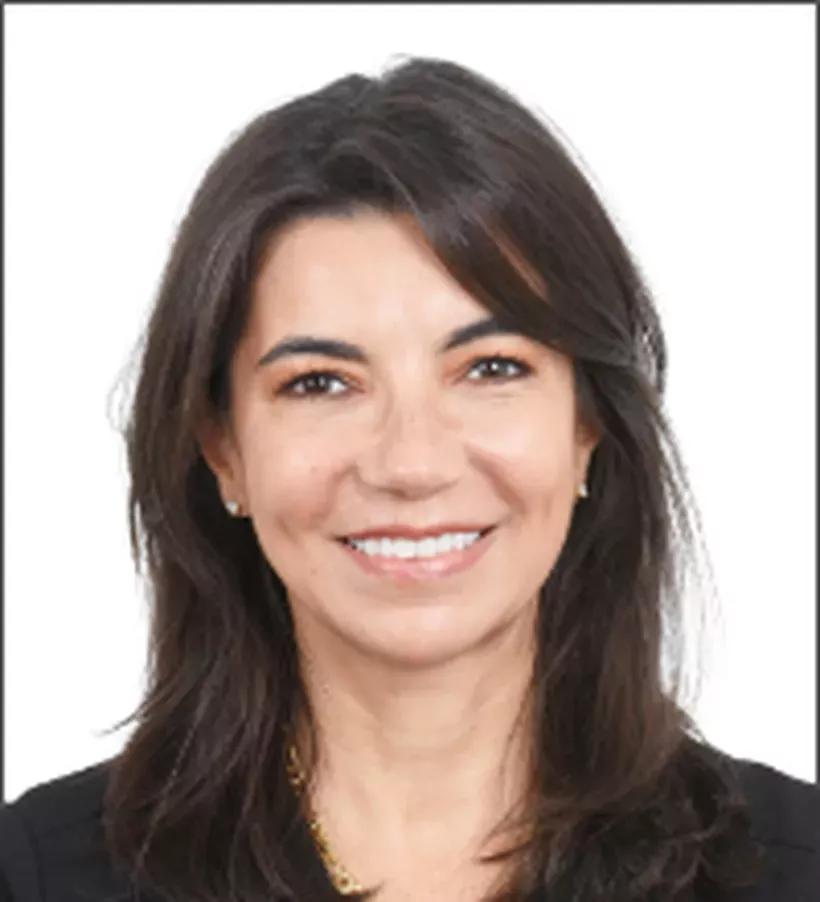 Dr. Paola C Ossa Gomez
Paola Gomez, DDS, is a general dentist working with patients at Sharp Dentistry & Associates in Coconut Grove, Florida. She is passionate about her work and delivers the highest quality of dental care to patients in the Florida area.
Dr. Gomez graduated Colegio Odontológico Colombiano in Bogotá, Columbia. She received her master's degree in endodontics from the University of Buenos Aires in Buenos Aires, Argentina. For the next 15 years, she successfully grew her private practice through two separate clinics in the greater Buenos Aires area.
Her family eventually relocated to Miami, Florida, and she began teaching in the endodontics department at Nova Southeastern University in Fort Lauderdale, Florida. This experience allowed her to share her experience with others and continue her education.
Dr. Gomez went on to complete a general practice residency at the University of Miami. She's worked hard to build the essential educational and practical foundation needed to accurately diagnose and create treatment plans for patients.
At Sharp Dentistry & Associates, Dr. Gomez always advocates for her patients to ensure they are receiving the necessary care.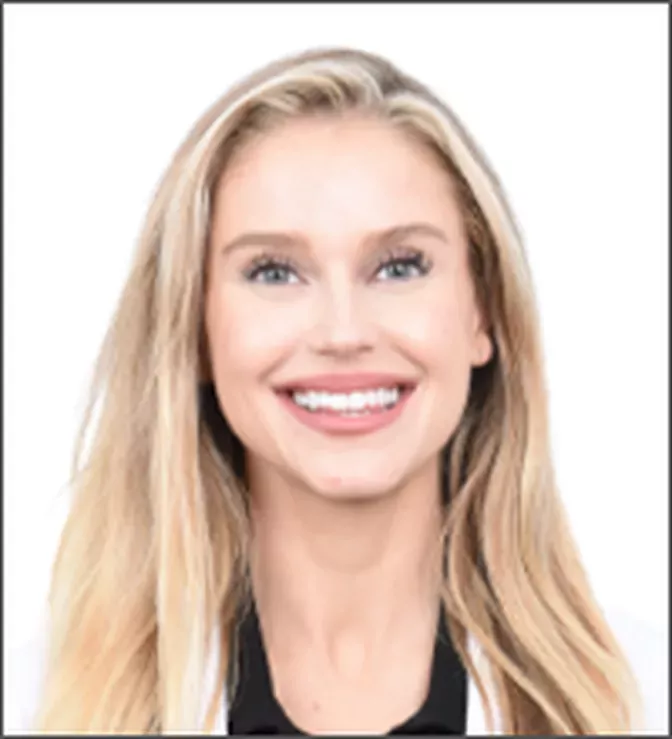 Dr. Caroline Larson
Caroline Larson earned her Doctor of Dental Medicine degree from Nova Southeastern University in Fort Lauderdale, Florida. Her dental training uniquely positions her to appreciate proper jaw alignment, skeletal discrepancies, and facial balance. Her extensive training with the head and neck has helped her develop a keen eye for facial balance and aesthetic harmony.
In keeping with Dr. Larson, no two patients are identical. Because of this, each patient's plan is customized to their exact specifications that will allow for a natural and refreshing aesthetic. She loves working with her patients to build on their inherent beauty with non-invasive, non-surgical subtle enhancements.
She has been trained in injectable procedures at the renowned Aesthetic Skin Institute and receives numerous ongoing studies each year to stay up to date on the newest techniques and provide her patients with the best results.