Aesthetic Dentistry located in Coconut Grove, Miami FL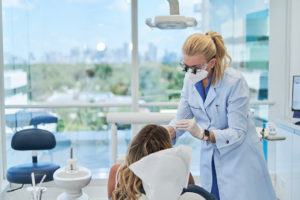 Has It Been Awhile Since You've Seen The Dentist, Or Are You Looking For A New Provider For Your Family? If So, Book A General Dentistry Appointment With The Knowledgeable And Compassionate Team At Sharp Dentistry & Associates, Led By Bruno Sharp, CD, MS, DDS, In Coconut Grove, Florida. Dr. Sharp's Team Is Populated By Talented Professionals With Advanced Training In All Areas Of Dentistry. Get The Best Care Possible By Booking An Appointment Online Or Over The Phone Today.
What is general dentistry?
General dentistry is dentistry with the goal of preventing, diagnosing, and treating any and all oral issues. At Sharp Dentistry & Associates, Bruno Sharp, CD, MS, DDS, offers general dentistry services to the whole family.
What types of services does general dentistry offer?
Dr. Sharp offers general dentistry offers services like:
Preventive dentistry
Preventive dentistry services are all about keeping your teeth and mouth healthy before something goes wrong. During a preventive care visit, Dr. Sharp can catch any potentially bothersome or serious oral issues before they have a chance to develop.
Preventive dentistry uses a variety of tactics, including:
Regular exams
X-rays
Professional teeth cleaning
Dental sealants
Preventive education
Dr. Sharp's team presents preventive education differently based on age. In general, though, it includes things like teaching a child how to brush their teeth or making sure a patient knows how often to come in for preventive care.
Restorative dentistry
Restorative dentistry services restore the health, function, and aesthetic of your teeth. Common restorative dentistry services include:
Dental fillings
Dentures
Crowns and bridges
Dental implants
Orthodontics
Root canal therapy
Extractions
Cosmetic dentistry
The goal of cosmetic dentistry is to improve and enhance your smile. Experts in prosthodontics, the professionals at Sharp Dentistry & Associates can beautify your smile with several cosmetic services, such as:
Teeth whitening
Crowns and bridges
Veneers
Smile makeovers
Invisalign® aligners
Oral disease and maxillofacial disease management
Finally, Dr. Sharp can help you manage existing oral diseases through oral treatments like laser gum treatment, root canal therapy, and periodontal care. He can also help you treat temporomandibular joint disorder with mouth guards or oral surgery.
How often do you need general dentistry checkups?
To maintain good oral health, it's essential that you schedule regular general dentistry checkups with Dr. Sharp. For optimal health and wellness, come in for a cleaning and oral exam every six months.
Note: Based on their individual needs, some patients may need to come in more or less frequently for general dentistry care. To ensure you get the right care for you, Dr. Sharp will advise you on your frequency of visits.
Have you been putting off visiting the dentist for a checkup, or are you looking for a new provider for you and your family? If so, turn to Dr. Sharp. Book an appointment with his team online or over the phone today.
Are you looking for complete oral rehabilitation in Miami? Book an appointment with us today.