Dental Implants: The Long-term Investment
Best Implants Dentist in Miami, FL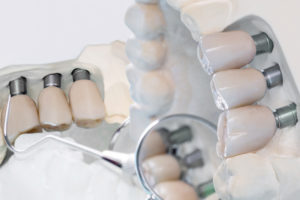 Our dental implants have helped so many people lead healthier, more fulfilling lives, which is a source of great satisfaction for us. We are aware that dental implants are the best long-term option for your oral health, bite, and smile. This is only one of the many reasons why our team has mastered all aspects of the therapy. The monetary part of therapy can be made easy with procedure optimization.
In addition, you may get the implant care you need without spending too much because of our flexible appointment times, affordable prices, and open lines of contact with our staff. The cost of dental implants in Miami might be expensive, but that shouldn't stop you from taking advantage of our team's free consultation.
Why People Get Dental Implants
If dental implants weren't the best solution for tooth loss, we wouldn't recommend them at our clinic. Dental implants are considered the "gold standard" for tooth replacement since they do more than merely restore the appearance of a natural tooth. From the ground up, they effectively substitute for them.
Dental implants not only improve your smile's appearance but also provide you peace of mind that your teeth are permanently fixed in place and won't shift, fall out, discolor, or develop cavities. Dental implants are the finest long-term investment you can make in the health and function of your smile if you are missing teeth or are unhappy with your denture or partial.
Cost Factors for Dental Implants
The amount and location of tooth loss
Removal of Teeth
Grafting Bones
Materials used for implants
Why Choose us?
If you're missing one tooth or several, Miami's best implants dentist is here to help you feel confident about your smile again with dental implants. Our staff is well-equipped to handle everything from diagnosis through aftercare when it comes to implant care. In Miami, FL, we are recognized as the premier clinic for all-encompassing implant care due to our meticulous service standards and genuine concern for our patient's well-being. We have what the locals call the best dental implants in Miami, with both competitive pricing and high quality.
Looking for Periodontal Treatment in Miami FL? Book an appointment with us by click on this link or by calling us at (305) 857-0990.