PERIODONTAL TREATMENT IN MIAMI
Trusted Periodontal Treatment Specialist serving Miami, FL
Gum Disease and Periodontal Treatment in Miami, FL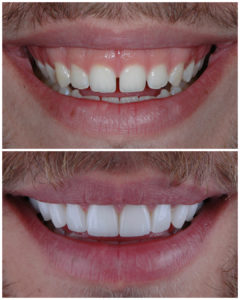 If You're Bothered By Gum Disease Or Oral Infections, You May Need Periodontal Treatment With Bruno Sharp, CD, MS, DDS. At Sharp Dentistry & Associates, Located In The Coconut Grove Neighborhood Of Miami, Florida, Dr. Sharp Can Help You Prevent, Manage, And Treat Periodontal Disease Of Any Severity. The Sooner You Seek Treatment, Though, The Quicker And Easier The Treatment. So, Don't Wait. Schedule Your Visit With Our Team At Sharp Dentistry & Associates Online Or Over The Phone Today.
What is periodontal disease?
Periodontal disease references any infections that affect the structures that hold your teeth in place, including your gums, your periodontal ligament, and your alveolar bone.
When people talk about periodontal disease, they usually mean gum disease. The team at Sharp Dentistry & Associates offers periodontal treatments for gum disease types like:
Gingivitis
Peri-implant mucositis
Peri-implantitis and periodontal disease
Aggressive periodontitis
Chronic periodontitis
Necrotizing periodontal disease
Gum diseases such as these form from plaque, a sticky bacteria that builds up on your teeth and hardens if you don't remove it through regular brushing. Left unchecked, gum disease eventually destroys your gums and teeth.
How does periodontal treatment work?
Generally, periodontal treatment works in 2-3 different phases, which Dr. Sharp's team adjusts according to your periodontal health. If you're anxious about any in-office treatments, don't hesitate to ask the practice for sedation to relax and calm you.
Phase one
During the first phase of treatment, Sharp Dentistry & Associates focuses on getting your infection under control. To do this, your team identifies the source of your periodontal disease and helps you address it.
Controlling your infection requires a concerted effort on your part, as well as your dental team. Typically, your part of the equation involves making certain changes, such as improving your oral hygiene or smoking cessation.
Meanwhile, Dr. Sharp does his part via non-surgical periodontal treatments like scaling and root planing. During scaling and root planing, he carefully removes plaque and tartar from deep periodontal pockets and smooths your tooth roots to eliminate bacterial toxins.
If need be, Dr. Sharp follows scaling and root planing with add-on therapy, such as a round of antibiotics to help kill the infection.
Phase two
If non-surgical treatments don't seem to work, or if your infection is too deep to clean well, Dr. Sharp may suggest you move to the second phase of treatment, which is gum graft therapy
During gum graft surgery, your on-site surgical team takes healthy gum tissue from somewhere like the roof of your mouth, and grafts it to your receded gum line. Ideally, the new tissue will not only cover your exposed tooth roots, but also help you develop new gum tissue.
Gum graft surgery provides further advantages, including:
Prevention of further gum line recession
Tooth sensitivity reduction
Protection against bone loss and tooth decay
Smile enhancement
If he determines that your damaged teeth are too far gone to save, Dr. Sharp can also extract them and replace them with dental implant restorations, a bridge, or dentures.
Phase three
Finally, phase three is maintenance. Maintenance ensures that your periodontal disease doesn't come back by observing good oral hygiene habits. When you finish your periodontal treatments, Dr. Sharp discusses your oral hygiene in detail with you to make sure that you know what you need to do to keep your teeth healthy. He also schedules you for a three-month check-up.
Periodontal health matters. Left to its own devices, untreated periodontal disease correlates to an increased risk of developing diabetes, heart disease, stroke, and respiratory illnesses. Even when it's less severe, it's unpleasant.
For individualized periodontal treatment, reach out to Sharp Dentistry & Associates online or over the phone today.
Are you looking for complete oral rehabilitation in Miami FL? Book an appointment with us by click on this link or by calling us at (305) 857-0990.