From renowned international art fairs to a vibrant gallery scene and exciting performing arts, Miami has become a world-class destination for arts and culture.
It was in this scenario and with this same state of mind that Dr . Bruno Sharp created Sharp Dentistry.
We at Sharp Dentistry always value staying up-to-date with the latest trends, and we approach dental care with that same philosophy. That is the reason why we have created a one-of-a-kind dental office for our patients, surrounded by art and technology. Our goal is to create a positive, lasting impression with people that will keep coming back for a lifetime of care.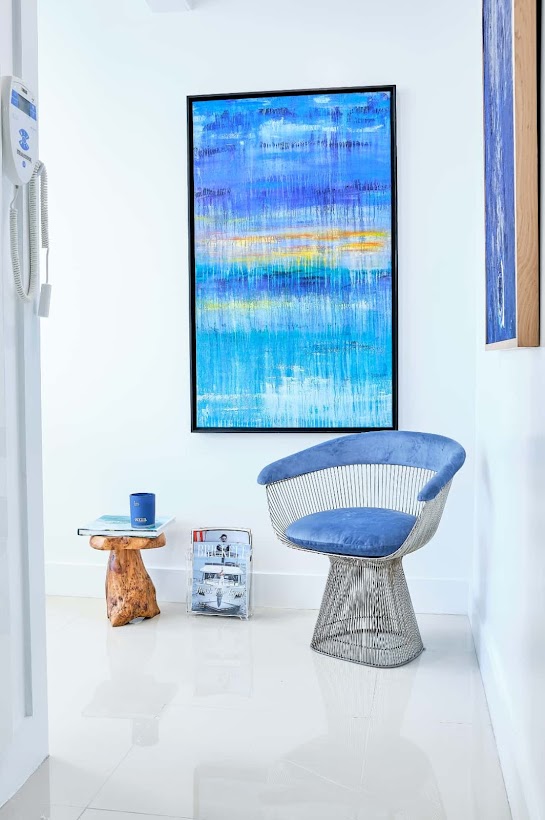 A state-of-the-art dental practice or an avant-garde art gallery? Both. And it is with these two qualifications that Sharp Dentistry welcomes you. Not only with the paintings and sculptures that are part of our private collection, but also with frequent vernissages by renowned visual artists.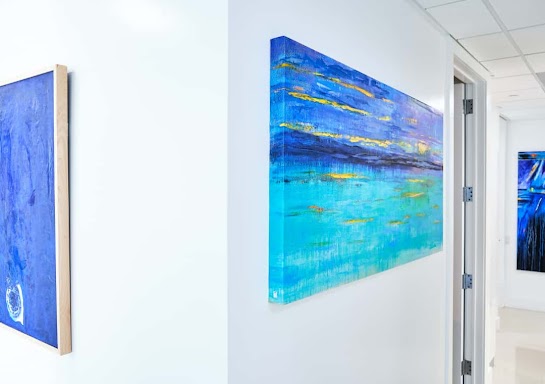 In our space and on our walls you will find brilliant works by visual artists such as Maritza Caneca, Ewa Bathelier, Fernanda Dabus, Cecília Thibes, Didi Marchi and Luciana Abait. An environment designed to transform dental care into a 360 degree aesthetic experience.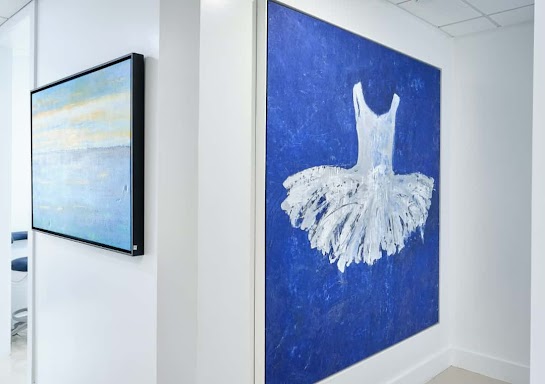 Dr. Sharp and his team are dedicated to providing quality service to their patients by utilizing cutting-edge technology. In our practice, we use a variety of advanced tools, from digital x-rays to laser dentistry and cone-beam imaging.
Cone beam imaging uses an advanced, 3D X-Ray scanner to capture accurate and reliable images of the patient's mouth, jaw and facial structures. We invest in technology to ensure that our diagnoses and treatments are the most accurate they can be, and we pride ourselves on precision and excellent care.
Dental cone beam computed tomography (CT) is a special type of X-Ray equipment used when regular dental or facial X-Rays are not sufficient. Your doctor may use this technology to produce 3D images of the patient teeth, soft tissues, nerve pathways and bone in a single scan.
The dental CT scan helps to diagnose diseases of the jaw, bony structures of the face, nasal cavity and sinuses. We use them to find impacted teeth, diagnose temporomandibular joint (TMJ) disorder, ensure accurate placement of dental implants, evaluate bone structure, and more.
A CT scan nowadays is mandatory and a standard of care if you are performing any surgical intervention in the head and neck intra or extra-orally, such as wisdom teeth extractions, placement of endosseous implants (intra and extra oral) sinus graft, bone regeneration procedures etc.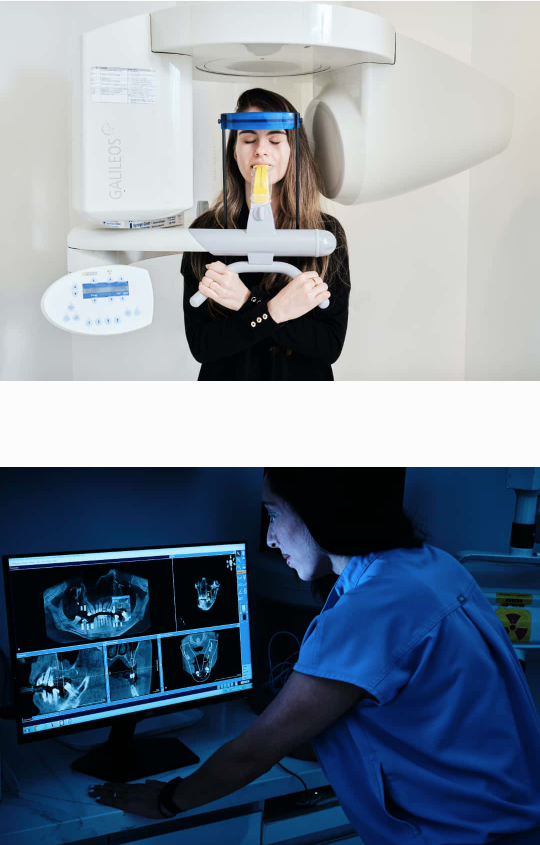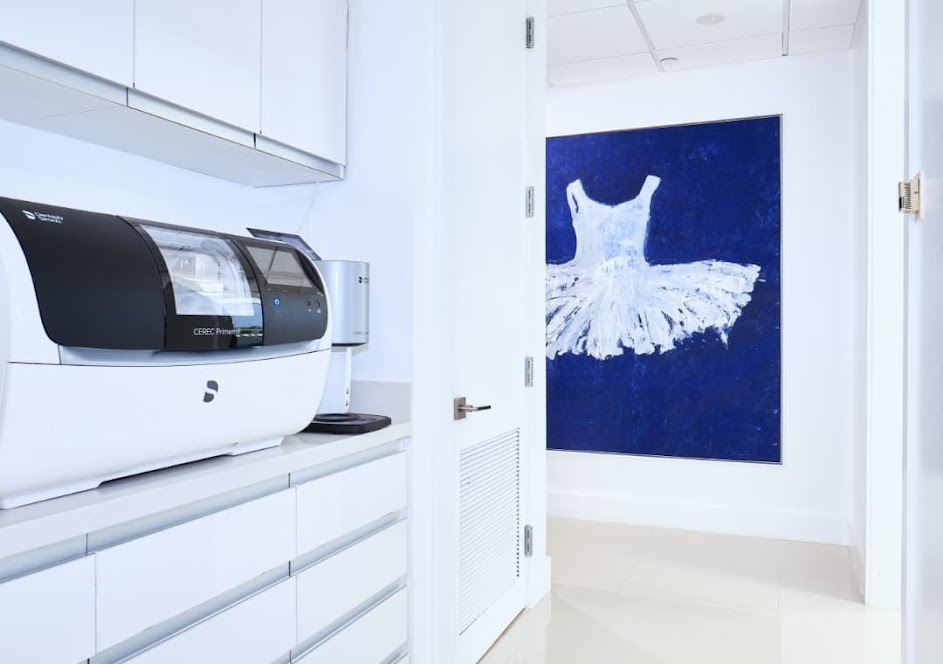 Although the CEREC® Prime Scan is new, we have been using it for years. CEREC® stands for "Chairside Economical Restoration of Esthetic Ceramics." The system uses computer-aided design (CAD) technology and software to design and create permanent dental restorations like crowns, veneers, onlays, and more.
In the past, making single tooth restorations required multiple visits, but with CEREC® it takes only minutes. Our patients can get a crown, for example, in only one visit!
Not only does the Prime Scan help us provide a better dental experience for our patients, but it also helps us deliver the best possible results with the highest quality restorations that look and feel natural. Here is what you can expect when you make an appointment: 1- Scans are quick, easy, and pain free. 2-Since most restorations can be done in a single visit, there is typically no need to apply a temporary. 3-You get beautiful, accurate, and well-fitting porcelain restorations. 4-We will not need to make as many adjustments when we actually place your restoration (if any are necessary at all).