ORAL REHABILITATION IN MIAMI
Full Mouth Rehabilitation Specialist Miami, FL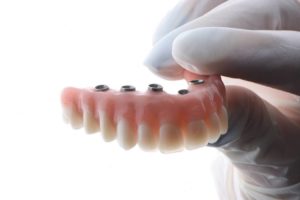 Your Oral Health Significantly Impacts Your Overall Health And Quality Of Life. Damaged And Unhealthy Gums And Teeth Can't Repair Themselves, So You Need Oral Rehabilitation From Bruno Sharp, CD, MS, DDS. Located In The Coconut Grove Neighborhood Of Miami, Florida, Sharp Dentistry & Associates Customizes Oral Rehabilitation Plans To Meet The Unique Needs Of Every Patient. Schedule Your Consultation With The Team Online Or Over The Phone Today.
What is oral rehabilitation?
Oral rehabilitation, or full mouth reconstruction, is the process of rebuilding or replacing all of your teeth.
Rehabilitation combines restorative dentistry with cosmetic dentistry to improve the function and health of your teeth and gums and the beauty of your smile.
Who needs oral rehabilitation?
People born with oral health conditions such as amelogenesis (a genetic tooth development disorder that causes abnormally small and fragile teeth), dentinogenesis imperfecta (a disorder that causes blue or yellowish teeth), or ectodermal dysplasia (a disorder that causes abnormal tooth growth) require extensive dental restorations. Many patients with one of these conditions need full mouth reconstruction. Some forms of cancer can also cause extensive tooth problems that benefit from oral rehabilitation services.
If you have numerous dental issues throughout your mouth, oral rehabilitation planning involves a vision of the final result after completing all restoration work. Dr. Sharp and the team examine your oral health to develop a comprehensive treatment plan for missing, decayed, cracked, or broken teeth, and teeth worn down from grinding.
What is the process for oral rehabilitation?
During your consultation, Dr. Sharp's team conducts an assessment to determine your oral health needs with in-depth visual inspection and X-rays. If you need crowns or bridges, the team also takes impressions of the affected teeth.
With this information, the team develops an oral rehabilitation treatment plan designed to address all of your dental and oral health problems. Most oral rehabilitation plans require several visits to complete.
What treatments are included in oral rehabilitation services?
If you have gum disease, it must be treated before work begins on your teeth to ensure the soft tissues can support your teeth or prosthetic teeth after you complete your oral rehabilitation. Gum disease forms from plaque, the sticky bacteria that builds up on your teeth. Left untreated, gum disease eventually destroys gums and teeth and leads to tooth loss.
Dr. Sharp's team customizes oral rehabilitation treatment to each person's unique dental needs to achieve both improved chewing efficiency and a beautiful smile. Common dental treatments include:
Dental fillings
Root canals
Dental implants
Full and partial dentures
Bridges
Crowns
Veneers
The team may also recommend Invisalign® or other forms of orthodontics to go with your oral rehabilitation services for the best possible results.
If you are concerned about your oral health, call the practice or book a consultation online to learn more about oral rehabilitation for full mouth reconstruction.
Are you looking for Cosmetic Dentistry in Miami? Book an appointment with us today.