Emergency Dental Care In Coconut Grove Miami, FL
Don't crack a tooth; make a smile instead!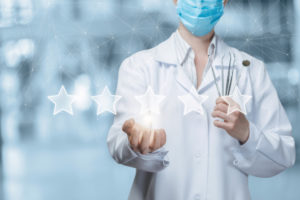 Don't ignore sudden severe mouth pain! The pain of a dental emergency should never be ignored just because it occurs at an inconvenient moment. If tooth or gum discomfort is ignored, it will likely worsen.If you ever need urgent dental care, our team at sharp dentistry is here for you. You can rely on us to squeeze you into our schedule as soon as we can so that we can alleviate your discomfort and help you preserve your toothy grin.As a
5 stars dentist in Miami
, we can provide relief for your toothache if you are experiencing it. We can get you in immediately if you have an urgent matter. Contact us at 305-857-0990.
Emergency Dental Services We Offer:
In the case of a dental emergency, we can provide treatment for:
A tooth that has been broken or cracked
Tooth pain
Loosened tooth
If you have lost a crown, bridge, or filling,
Root canal infection or infected gums
Jaw or gums that are abnormally enlarged
Internal bleeding from cuts that refuse to stop
Abscesses
Dental issues can be fixed before they get worse with prompt and professional care.
Our staff
of Miami emergency dentist is here for you 24/7, no matter how big or little the problem is. Our top priority is providing you with effective pain management so that you may get back to living your life as soon as possible.
A dental emergency for you is also an emergency for us!
If an abscess is the source of your dental emergency, we can treat the infection and provide antibiotics if necessary. This should alleviate the ache in your teeth until you can get in for a routine checkup.Repairing a cracked tooth or re-implanting a loose tooth might help the patient begin the healing process.A tooth that has been knocked out may be saved if the patient visits an emergency dentist in Miami FL as soon as possible after the incident. Any delay over 30 minutes will result in failure.Whether you've suffered a sudden injury or some tooth damage, we offer the resources and expertise to help you recover and feel better. The next step will be to arrange for more sessions to finish your therapy.Call us at 305-857-0990 if you need an emergency dentist in Miami, FL. Even in the late hours, we may receive a call from a patient who is in severe pain and needs to be seen immediately.