Emergency Dental Care In Miami, FL
Don't crack a tooth; make a smile instead!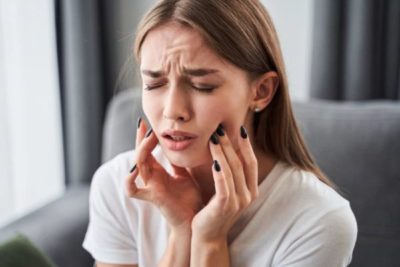 If you have sudden and severe pain in your mouth, have suffered a dental injury, or have a severe toothache, you should consult emergency dental care. The dentist's top priority in an emergency is alleviating pain and restoring the patient's dental health. We understand that dental emergencies can occur at any time and provide same-day and after-hours service. Call us at 305-857-0990 if you need an emergency dentist in the Miami area.
A Guide for Dental Emergency in Miami 
If you have a dental emergency, try to remain calm. Even if the idea of seeing the dentist gives you the willies, you can rest assured that the pain and stress of an injury won't last forever since our dentistis trained to diagnose and treat a wide variety of oral ailments. If you've been experiencing dental discomfort, our staff is ready to help you feel better again.
Ibuprofen and acetaminophen, both available without a prescription, can provide temporary relief from pain and inflammation. Bleeding can be stopped more easily if you don't take aspirin or other blood-thinning medications. Applying a cold compress or ice pack to the region surrounding the afflicted cheek will help reduce discomfort and swelling.
Call Us Right Away
In a dental emergency, time is of the spirit. Contact Sharp Dentistry & Associates as soon as you feel ready to take charge. If you've suffered a dental accident, our staff in Miami is ready to evaluate the extent of the damage and offer you the care you need right away.
Your Miami dentist will examine you at your scheduled appointment and provide information on the best action to take. For example, dental crowns can restore the health of a tooth that has been cracked, damaged, or rotting. Root canal therapy is recommended if you have a toothache and suspect an infection is at the root of the problem. Placing a splint over a tooth that has been knocked out or is loose is another typical restorative treatment. Although tooth extractions are something we want to avoid, they may be required if a patient has a tooth that is so severely damaged that it cannot be saved.
The office hours is Monday-Friday 9:00AM – 5:00PM but if you call after hours we will give you an emergency number where a doctor will be available to address the emergency.