Aesthetic Dentistry located in Coconut Grove, Miami FL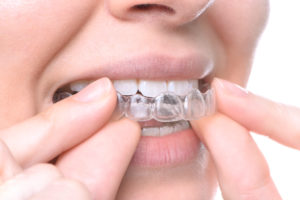 If You Or Your Child Are Bothered By Misaligned Teeth, But Don't Want Braces, You're In Luck. At His Practice In Coconut Grove, Florida, Bruno Sharp, CD, MS, DDS, Offers Invisalign® To Adolescents And Adults Alike. Invisalign Clear Aligners Offer You The Opportunity To Straighten Your Teeth Without The Pain Or Conspicuousness Of Metal Braces. To Find Out More, Contact The Team At Sharp Dentistry & Associates Online Or Over The Phone Today.
What is Invisalign?
Invisalign is a popular orthodontic system that straightens your teeth and aligns your bite. Using custom clear aligners, Invisalign treatment gradually but insistently pushes your teeth into place without surgical intervention.
Using advanced technology paired with 3D imaging of your teeth, Invisalign manufacturers can calculate the exact amount of force it will require to shift your teeth without causing you pain and create aligners that do exactly that.
What conditions can Invisalign treat?
Invisalign treats most of the same conditions that traditional metal braces do, including:
Overbite
Underbite
Crossbite
Open bite
Crooked teeth
Crowded teeth
Widely spaced teeth
Bruno Sharp, CD, MS, DDS, offers Invisalign solutions not only to adults but also children and adolescents who carry a mixture of baby and permanent teeth.
What are the benefits of Invisalign?
Invisalign clear aligners offer their wearers numerous benefits, especially when you compare them with regular metal braces. These benefits of the aligners include:
Discretion
Because they're clear, Invisalign aligners are difficult to spot with the naked eye, so your peers, whether they be coworkers or classmates, probably won't even notice them. On top of that, because they fit so snugly around the crooks and bends of your teeth, Invisalign aligners don't protrude at all.
Comfort
Invisalign aligners are extremely comfortable — that's because they're made from smooth, flexible polyurethane (plastic) material. They don't cut your gums and the inside of your mouth like metal braces can.
Plus, the aligner material also prevents pain by carefully controlling teeth movement and gently pressing your teeth.
Ease of use
Invisalign aligners are also extremely easy to use. They're removable, so you can take them out to thoroughly clean them whenever you want. And, when you're not wearing your aligners, you can also eat, brush, and floss like normal.
Fast results
Finally, if you wear your Invisalign aligners on a consistent basis, your treatment will yield fast results, especially in comparison to braces.
Are Invisalign aligners right for me?
Invisalign aligners are a great solution for many people, in particular adult patients who don't want to go through braces.
To find out if Invisalign is a good fit for you, schedule a consultation with Dr. Sharp. If he determines that Invisalign can help you, he scans your mouth to capture a 3D image, then sends that 3D image to the lab.
At the lab, manufacturers develop your aligners to your exact specifications and trim them just so to perfectly fit your teeth and gums. They make multiple sets that you switch out every two weeks until you achieve your target alignment.
A few weeks after your initial appointment, your aligners should be ready, and Dr. Sharp will call you to pick them up and show you how to use them.
It's as simple as that. Do you want to try Invisalign? Reach out to Sharp Dentistry & Associates and book your appointment online or over the phone today.
Are you looking for complete oral rehabilitation in Miami? Book an appointment with us today.