February is National Children's Dental Health Month (NCDHM) – a great opportunity to promote the benefits of good oral health, because developing good dental health habits at an early age, including scheduling regular dental visits, helps children get a good start on a lifetime of healthy teeth and gums.
In recent position statements, the American Academy of Pediatrics (AAP) has recommended that primary health care professionals conduct oral health risk assessments starting when children are 6 months old and refer patients to a dentist at 12 months of age.
Just like adults, children should see the dentist every 6 months. Some dentists may schedule visits more often, such as every 3 months. This can build comfort and confidence in the child. More frequent visits can also help keep an eye on a development problem.
Just as you see your pediatrician for good visits, children should also routinely see a dentist. Home dental care is crucial: a child's teeth should be brushed as soon as they emerge.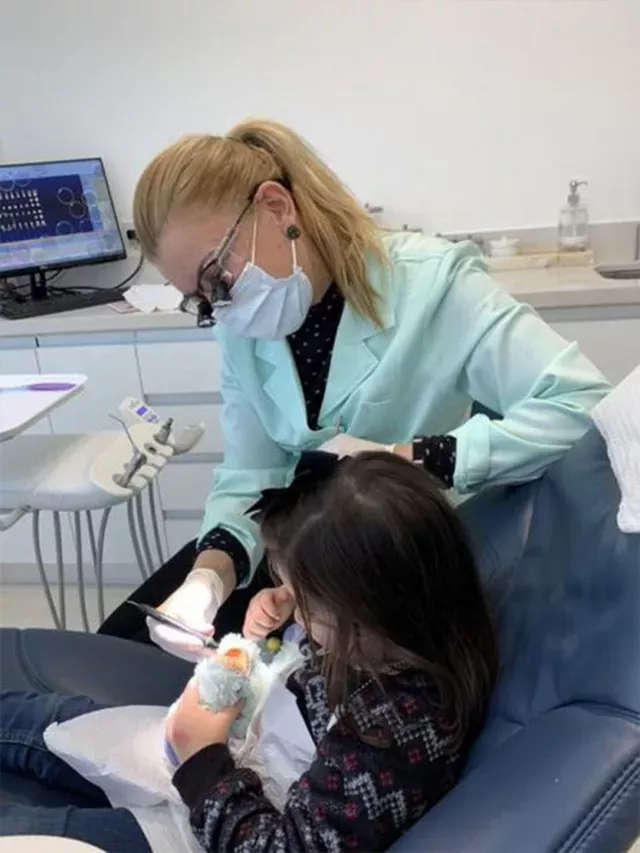 Also, toddlers' teeth need cleaning twice a day – in the morning and before bed. Use a small, soft toothbrush designed for children under two years. Just use water on the toothbrush until your child is 18 months old unless a dentist tells you otherwise.
Tooth decay is rather common in children – but it is preventable with excellent oral hygiene and diet practices. However, dental caries still remains one of the most common diseases that affect children of all ages. By the age of 4, more than 1 in every 4 children has at least one cavity.
We at Sharp Dentistry & Associates care for the oral and whole-body health of your children and the entire family. Call us today to schedule a consultation for your children (305) 857-0990. Also, check out our Sharp Smile Club annual membership for your family at Sharp Dentistry Smile Club.